Payment API

 for instant payments

No cards, reduced fraud, low fees.

Initiate payments within your app or website using Open Banking payments.

register now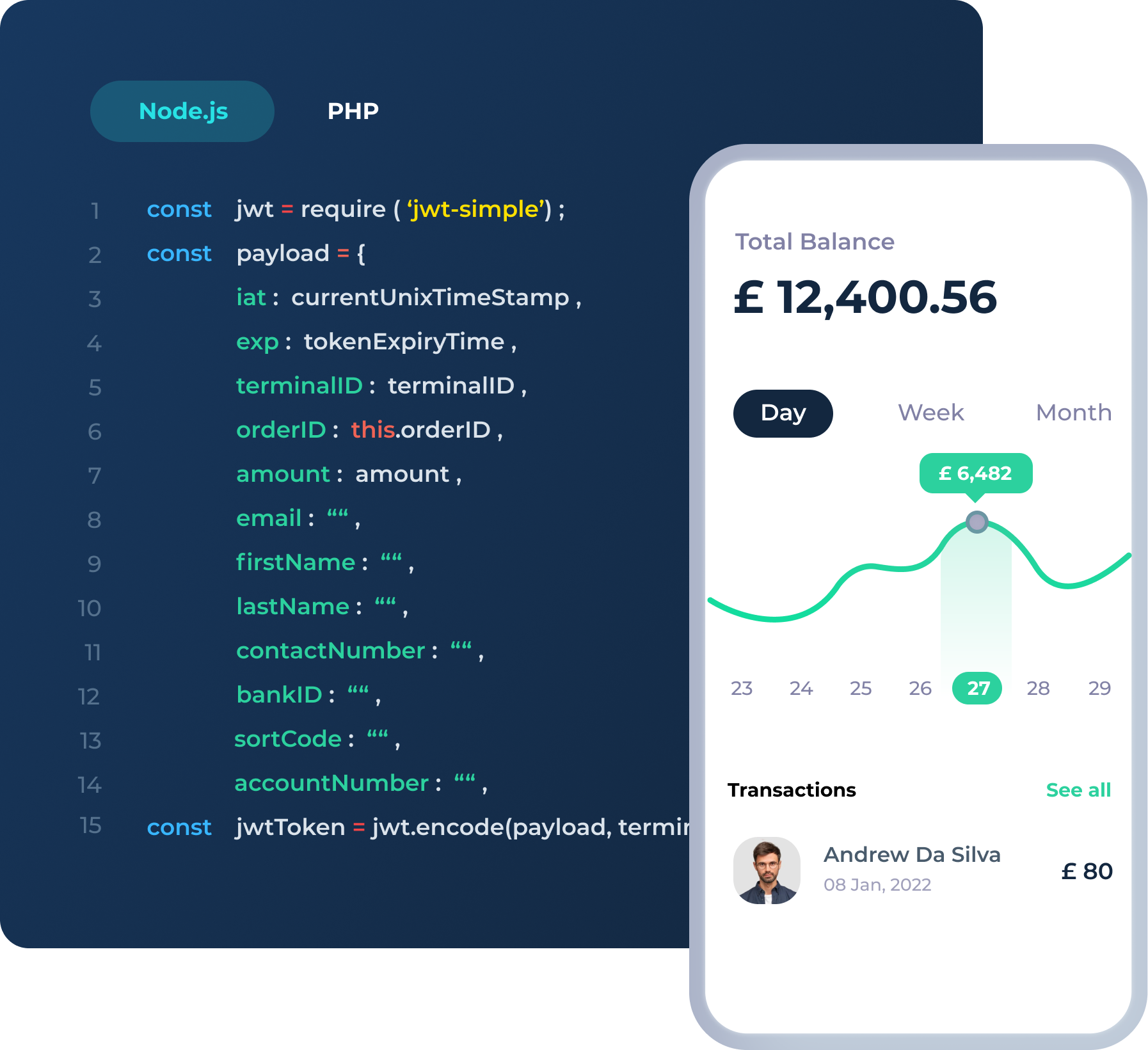 Save money
Low fees, instant deposits
Let your customers easily deposit funds from any device, no accounts or registration required. Save up to 85% on payment processing fees.
A suite of SDKs for easy integration
Direct APIs available
Biometric authentication supported
Instant settlement
Easy reconciliation
Use cases
Ecommerce and online payments
Frictionless online payments with low fees, from just 0.3%. Bank-level security and reduced fraud.
Invoice and bill payments
An easy, secure, low-cost way to get paid for bills and invoices.
Digital wallet and account top-up
Let users initiate payments or move money between accounts effortlessly.
How does it work?
Facilitate instant bank payments from within your app or on website
The user commits to making a payment
The user chooses 'Instant Bank Transfer' as a payment method, followed by the bank they want to pay with.
Fena initiates the payment with redirection
The user is redirected to their banking app to authorise the transaction. The payment is processed by the bank.
Instant deposit into your bank account
The user is redirected back to your app once the payment completes. The payment reaches your bank account within seconds.
Key benefits
Key benefits of instant bank payments powered by Fena
With seamless bank transfer payments, you can reduce basket drop-outs. No card number or personal details required.
Slash the costs of card and interchange fees. Fena uses the Open Banking framework to reduce payment processing fees by 0.85%.
Design your customer journey end-to-end. Easily customise your payment checkout page to match your brand.
Enable direct payments through your customer's bank, slashing fraud and chargebacks and saving you up to 1% of revenues.
Our APIs are Open Banking and PSD2 compliant, ensuring secure access to the financial system.
Quick and easy implementation
Integrate with Fena Open Banking Payment APIs using SDKs or direct APIs.
Seamless payment services for your industry
Marketplaces
Reduce basket drop-outs with seamless bank transfer payments powered by Fena.
Ecommerce
Minimise friction with 'Instant Bank Transfers' at checkout, saving up to 85% on payment processing fees.
iGaming
Provide seamless payments for low-cost top-ups.
Digital wallets
Easy top-ups by instant bank transfer for digital wallets.
We are eager to 
help you
Contact us and one of our payment experts will be in touch soon.
get in touch