Fena payment
links
Get paid no matter what your business or where you are – in your shop, at home or on the go.
Share Fena Payment Links with your customers via email, SMS, WhatsApp or any other messaging platform and get paid in seconds.
try it now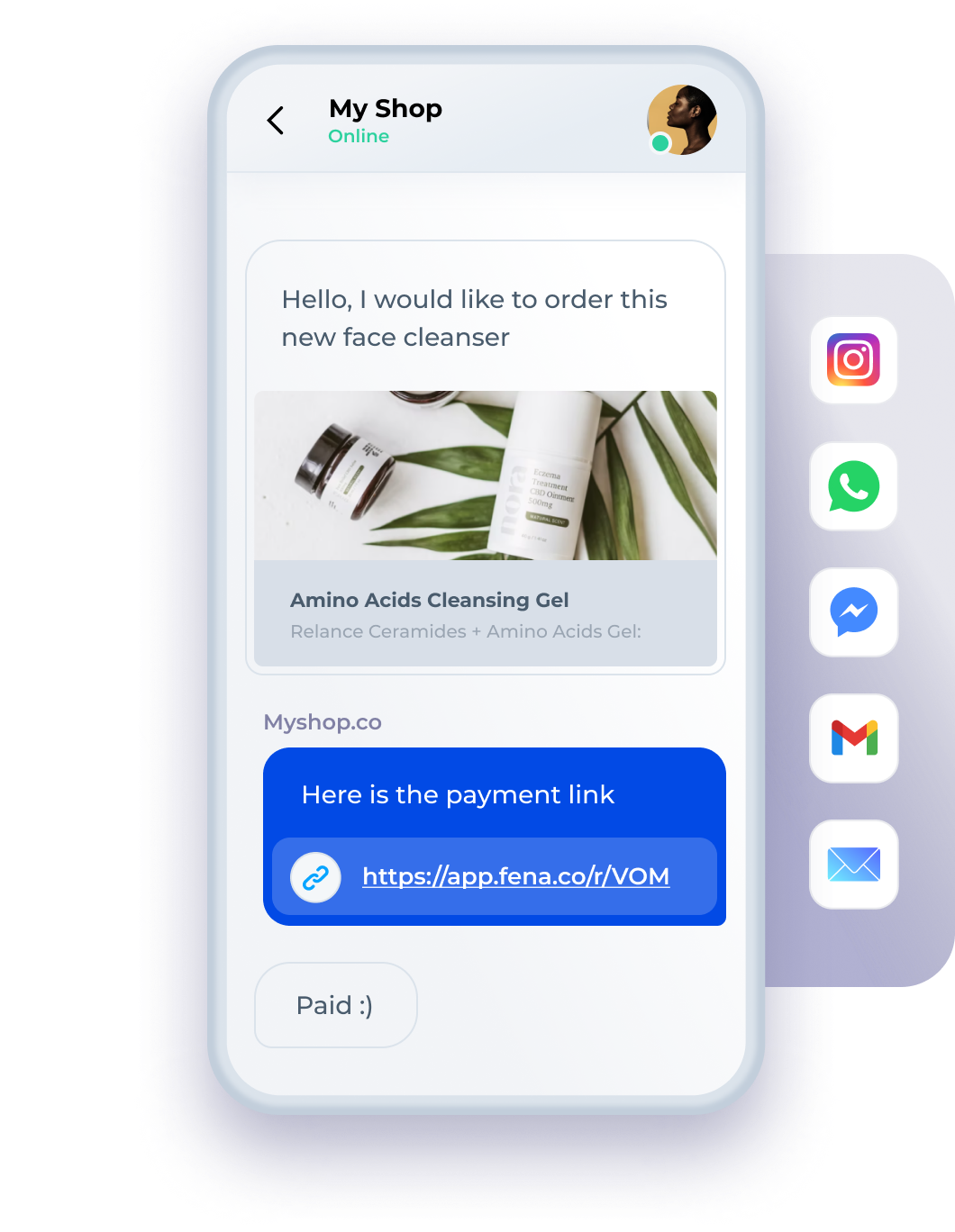 What are payment links?
You can generate a payment link to easily request payments. Simply share them as you would any other link – and your customers can pay securely via instant bank transfer in seconds.
Sell anywhere
Share links with your customers via SMS, WhatsApp, email or other messaging apps and get paid.
Customer friendly
Customers pay using a secure url – no need to download an app or create an account.
Track your payments
Check the status of your payments. If one's outstanding, you can resend the link to remind your customer to pay.
Seamless payment services for your industry
Marketplaces
Reduce basket drop-outs with seamless bank transfer payments powered by Fena.
Ecommerce
Minimise friction with 'Instant Bank Transfers' at checkout, saving up to 85% on payment processing fees.
iGaming
Provide seamless payments for low-cost top-ups.
Digital wallets
Easy top-ups by instant bank transfer for digital wallets.
We are eager to 
help you
Contact us and one of our payment experts will be in touch soon.
get in touch