Account to Account Payments for E-commerce
by Gosia Furmanik on November 12, 2021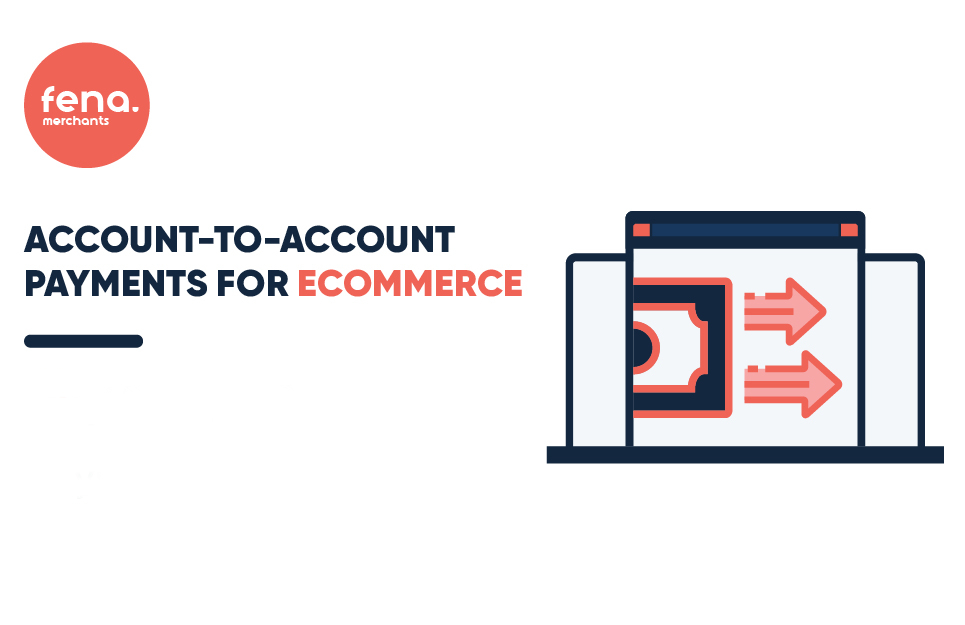 Account-to-Account (A2A) payments are, quite simply, payments made by moving money directly from one bank account to another without any intermediaries. This is in contrast to card payments, which involve a number of intermediaries who all take a fee for their part played in the payment. A2A payments are not necessarily new, but historically have been in the form of a standard bank transfer from one account to another. For example, they may be used to top up a stocks and shares ISA, or pay an invoice to your plumber. However, these payments are often a pain to set-up and can take a few days to settle.
Open Banking uses APIs (Application Programming Interfaces) which are a software intermediary that allows two applications to talk to each other. These APIs enable regulated Third Party Providers (TPPs) to connect with banks, allowing the movement of money from a payer's account to a merchant through a quick and easy authentication process. As a result, it means A2A payments can be made at the time of purchase (or top up, for wealthtech, digital wallets etc) as an alternative to card payments at a fraction of the cost, with instant settlement, and more securely.
Use of A2A Payments
Before PSD2, a pan-European regulation for electronic payments, came into law,A2A payments struggled to compete against traditional payment methods. Payers had to manually log into their bank account, add the payee and all the payee's account details, dig around for their card reader, go through the card reader authentication process and hope they never mistyped any of the codes, and eventually authorise the payment. And this had to be done for every A2A payment made. This was time consuming and generally a poor user experience. It was also rarely used in business-to-consumer transactions as, whilst cheaper for the merchant, there were no real advantages for the consumer.Now, thanks to Open Banking, A2A payments have become seamless, giving them a new breath of life.
Open banking enabled A2A payments for e-commerce stores are simple and easy. Merchants have to set up an account with an Open Banking payments provider. They can then integrate the solution using e-commerce plug-ins or SDKs, which requires only a few lines of code, and can start taking payments. From a consumer perspective, when they reach the merchants checkout the would select the "Instant bank transfer" option, be prompted to select their bank of choice, have their banking app launched automatically, login in securely (usually with faceID or fingerprint – so no passwords to try and remember), double check the payment details and then click "accept payment" within their banking app before being redirected to the store. All completed in just a few simple taps, and with no card details to input or long-forgotten passwords to reset. And, unlike card payments, the merchant would receive the payment within seconds, not days.
For sellers who may not have a dedicated checkout, there is another simple and easy method of initiating account-to-account payments –  payment links. Merchants selling products on different platforms like Facebook, Instagram and Gumtree simply share a payment link with the customers via email, SMS, WhatsApp, or any other messaging platform and can get paid in seconds. Whilst their customers also enjoy a seamless payment experience with none of the pain of a traditional bank transfer.
Key Benefits of A2A Payments
For e-commerce, A2A payments using Open Banking are driving a shift from card payments to bank payments. They enable simpler, more secure, unified, and frictionless payments, all from a single interface. Here are some of the key benefits of A2A payments vs traditional card payments:
Much lower fees:

 With fena, you only pay 0.3% of the transaction value in fees, saving you over 85% on traditional card payments. And there are no additional setup and terminal costs.

Reliable:

 Paying through APIs is reliable because the APIs used for A2A payments are Open Banking and PSD2 compliant, thus ensuring secure access to the financial system.

Instant:

 A2A payments using open banking are instant. With no customer sign-up required and instant settlement, A2A payments are a great alternative to card payments. The moment the consumer makes a payment, the amount is deposited into the merchant's bank account. It makes the payment process easy, simple, and fast.

Reduced fraud:

  With open banking A2A payments, no card details are required and the customer must approve the payments. This mitigates the risk of card not present fraud, as the card is removed from the equation and the customer must securely log into their banking app/online banking e.g. with faceID or fingerprint. Payment details are also never shared with or stored by merchants or TPPs, reducing the risk of fraud through hacking. As a result, businesses using open banking powered A2A payments will be more compliant, and should see a reduction in fraud and chargeback losses without compromising their checkout experience.
Fena for e-commerce Payments
Fena's A2A payments for e-commerce are easy to integrate and make payments between banks and consumers seamless and quick. By integrating Fena's online payment SDKs and plugins, merchants can save up to 85% transaction costs when compared to traditional card transactions. Furthermore, customers can easily make payments from any device, with no accounts or registration required. At the checkout, the customer chooses to pay with 'Instant Bank Transfer', selects a bank they want to pay with, and completes the transaction on a smartphone or continues on desktop.
You can also integrate our WooCommerce or Magento plug-ins  with your e-commerce solutions. The plug-ins can easily be added to your website via respective marketplaces and linked to your fena account. Once the setup is complete, you can accept instant and seamless bank transfers through fena on your WooCommerce or Magento store. By using our WooCommerce plug-in, you can save an average of £218.08 fees on an annual card transaction volume of £10,000 as you have to pay only 0.3% fees on any transactions made.