Bulk payments

made simple

Pay bills, invoices and expenses in one payment run. Save time and hassle with fena Bulk Payments.

Take advantage of:

Error-free bulk payments, processed in a few clicks

Easy compilation of payment runs from multiple sources: your accounting system, CSV files or manually

Bank level security for all your payments using Open Banking rails

register now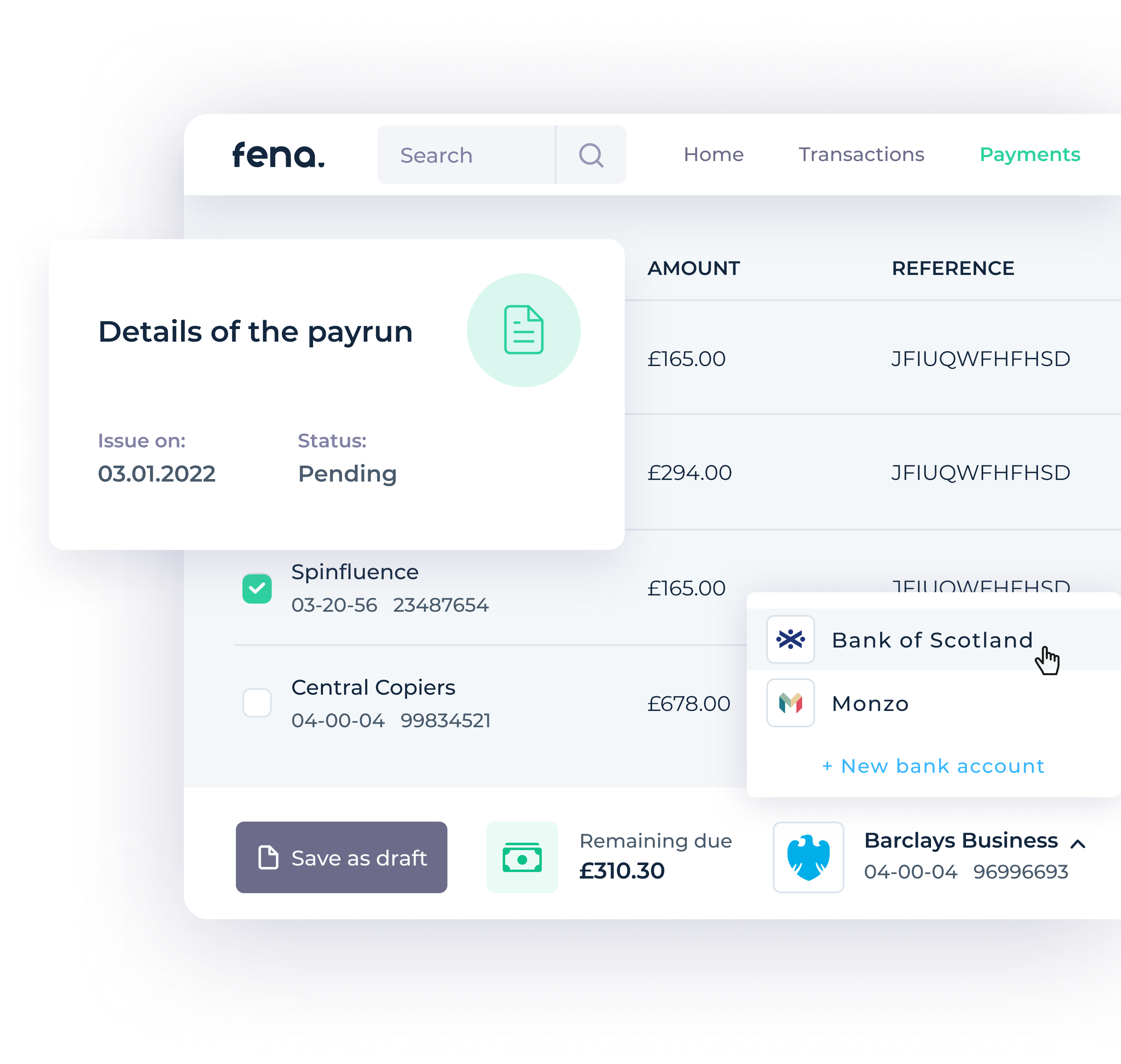 Use cases
Use case 1
Payroll
Pay all your staff in one go with easy bulk payments built on Open Banking
Use case 2
Supplier payments
Bills, expenses and invoices paid in one go. Save time and avoid errors for all your bulk payments
Use case 3
Scheduled payments
Schedule multiple payments in advance to manage your cash flow
How does it work?
Step one - Upload, sync or manually add payments
Process your payments from various sources in one go:
From CSV
Upload a CSV file with your payment run and pay all due payments
From integrations
Automatically sync all your outstanding invoices and bills from accounting platforms
Adding manually
Manually add or edit payments to select include in your payment run
Step two
Select the payments
Choose which payments you want to include in the payment run
Step three
Approve all selected payments
Select the bank account you want to pay it from and approve the payment run
Who is it for?
Accountants
Prepare payment runs for your clients in minutes.Take full advantage of fena bulk payments, upload CSV files, sync data from your accounting software or add transactions manually.
No access to client's bank account, no problem
Simply share payment links with your clients if they need to approve any payment runs.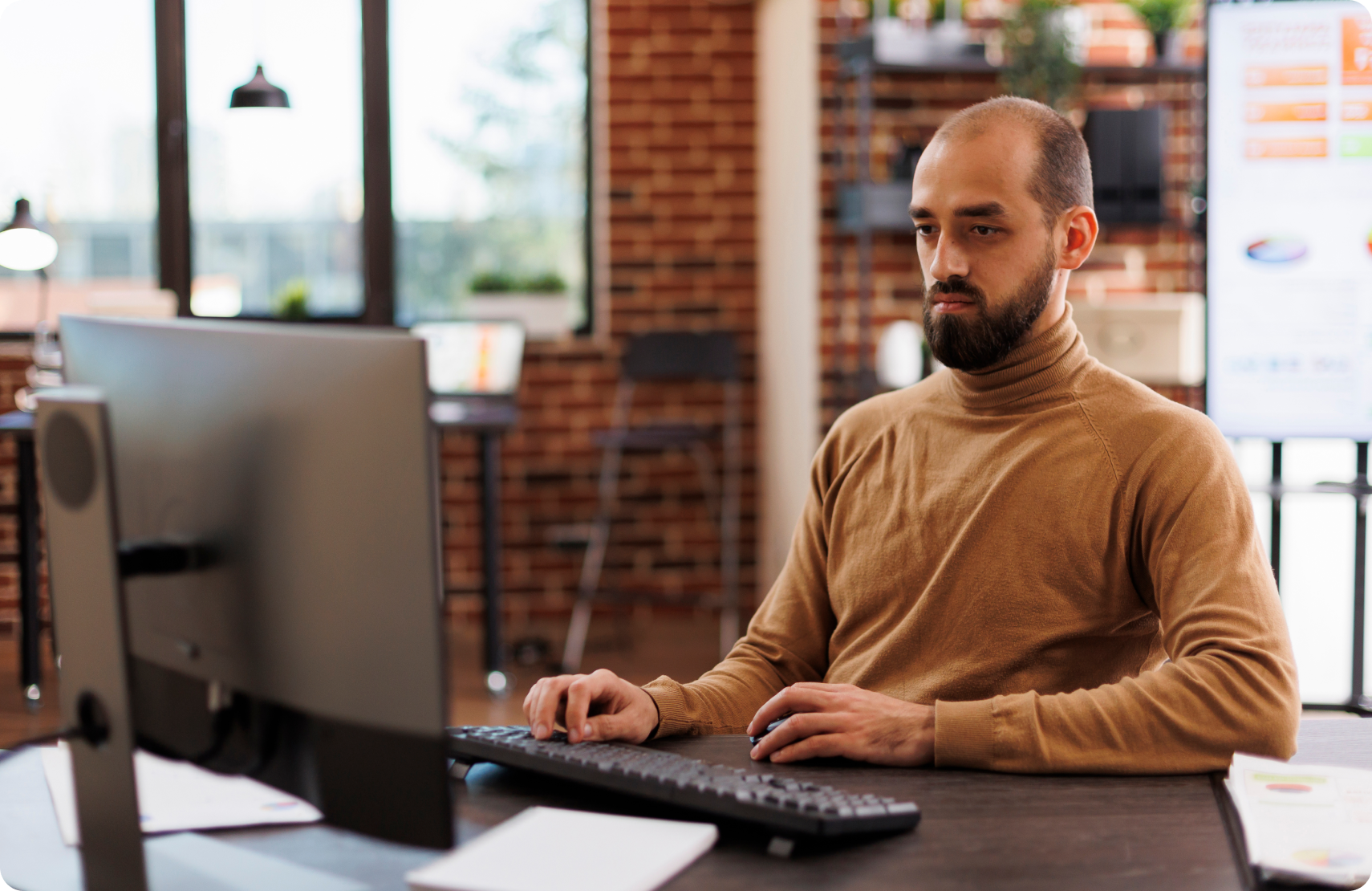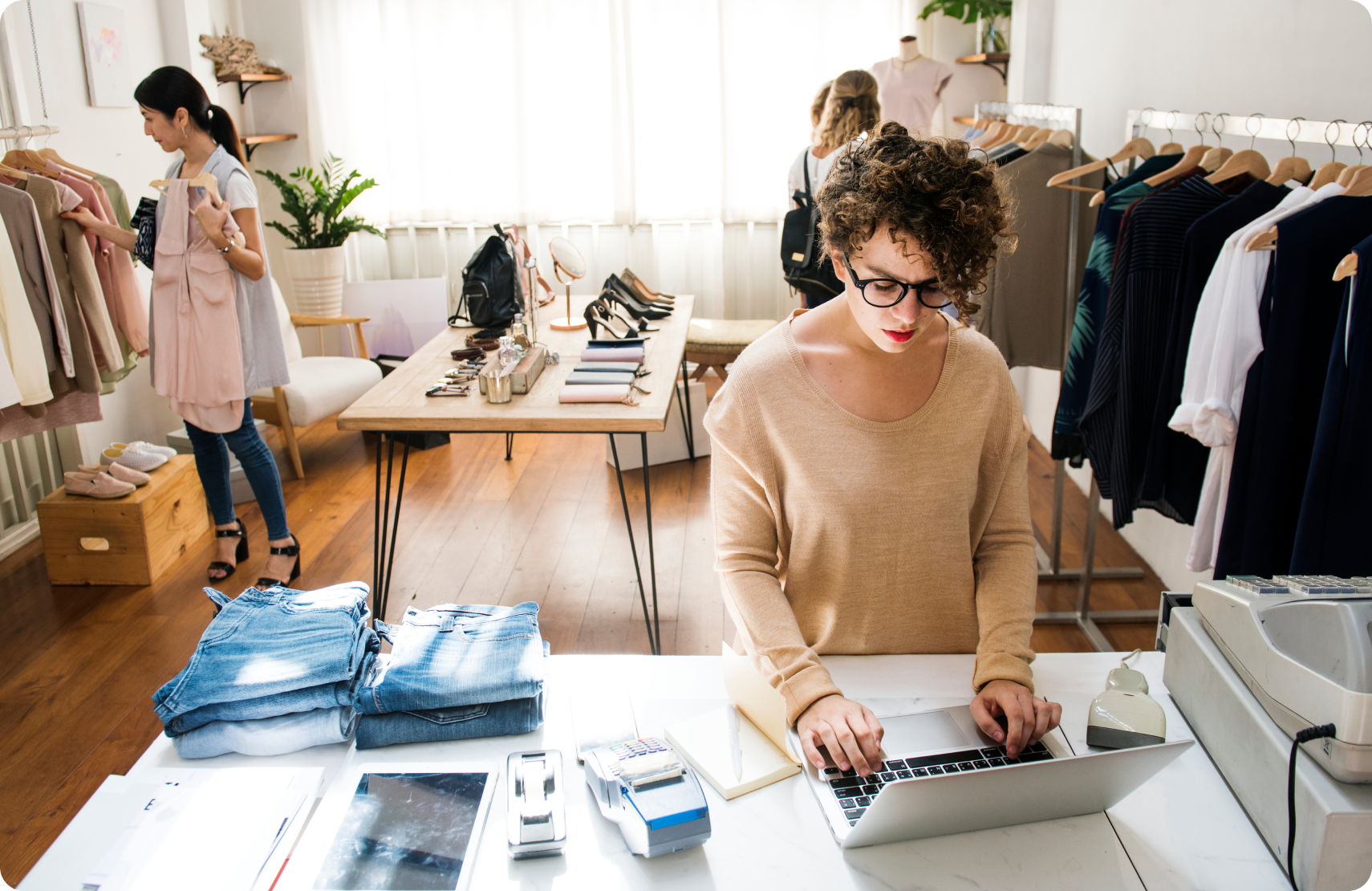 Small and medium businesses
Pay all your bills and invoices in a few clicks. Import all your bills and invoices to prepare bulk payments with ease. Save time paying suppliers and correcting errors with payments.
Hassle-free payroll with fena
Make a payroll quick by uploading a CSV or syncing payroll data from your accounting software.
Supporting major UK banks
We currently support instant payments from the following banks and digital payments providers: See the full list
Integrated with major accounting solutions