fena Spring Product Update
by Gosia Furmanik on February 21, 2021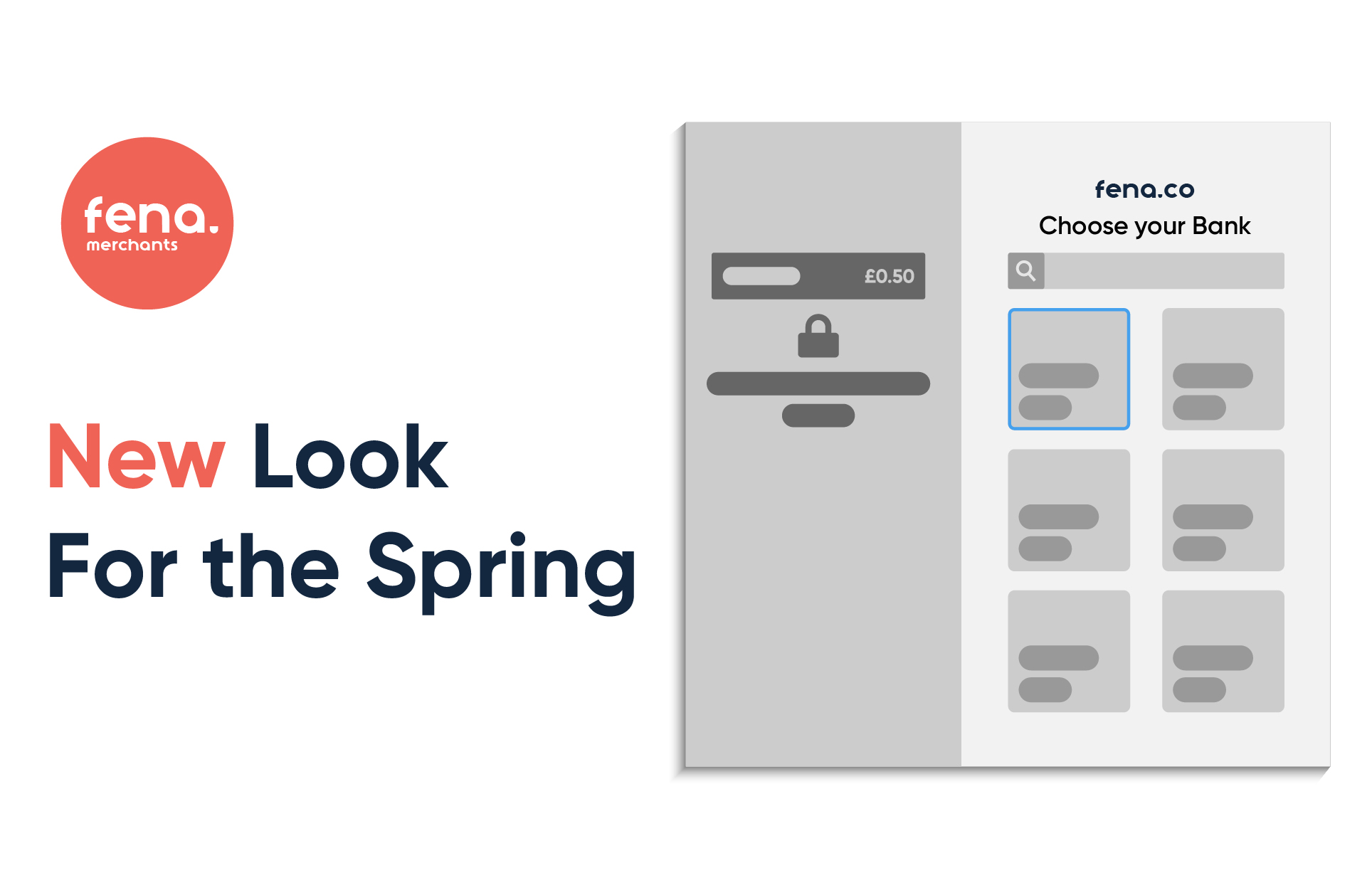 New look for the spring
fena has unveiled a new look for its e-commerce and online payments system. With the refresh navy look, fena has added the following new functionalities:
Search for your bank

Mobile payment handover via a QR code 

Customise your checkout payment page

Version 2.0 of the backend
Search for your bank
Now at the 'Choose your Bank' payment screen, you can search for your bank name using the search bar. The search bar is located at the top of the page just below the header. 
Mobile payment handover via a QR code
For the seamless experience, we have built a desktop to mobile payment handover functionality. After your customers select the bank they want to pay with, they are redirected to the page with a QR code. 
Alternatively, users can click on the 'Continue to Desktop' button. They will be taken to the online banking page where they can log into their account to complete the transaction. 
The handover to mobile payments will provide a superior user experience. After scanning the QR code, a user is taken directly to their mobile banking app to approve a transaction. It all takes under 5 seconds. 
While they approve the transaction on the mobile, the following message 'Complete your payment on mobile' (please see the screenshot below). 
Customise your checkout payment page
Add your logo
To ensure the consistency between a checkout payment page and the other part of your website, now you add your own logo to the page. 
Change the background colour of the checkout payment page
Match the background colour of your fena checkout page with your brand colour.  As a default, the background is navy blue (#0c223c).  
Custom button colour
Customise your buttons on the payment pages. You can choose a custom colour for your button to ensure brand consistency for your website. The default button colour is coral red (#ef6356).
All customisations are managed via the fena Merchant Portal. Simply log into your account, go to the 'Setting' where you find options to customise your background, logo and buttons.  
Version 2.0 of the backend
The new skin and jazzy new functionalities are not all that has changed. We have now migrated the fena Merchant Portal to version 2.0. 
As a result, the speed of processing transactions has vastly improved. Now, on the new platform, transaction processing takes less than 3 seconds on mobile and under 5 seconds on desktop. 
Check out the video below for a demo