Get paid for your CBD products
online, in-store

and

over the phone

With only 0.3% payment processing fees. No need to cancel your existing contract. Simply add it as an additional payment method.

Register now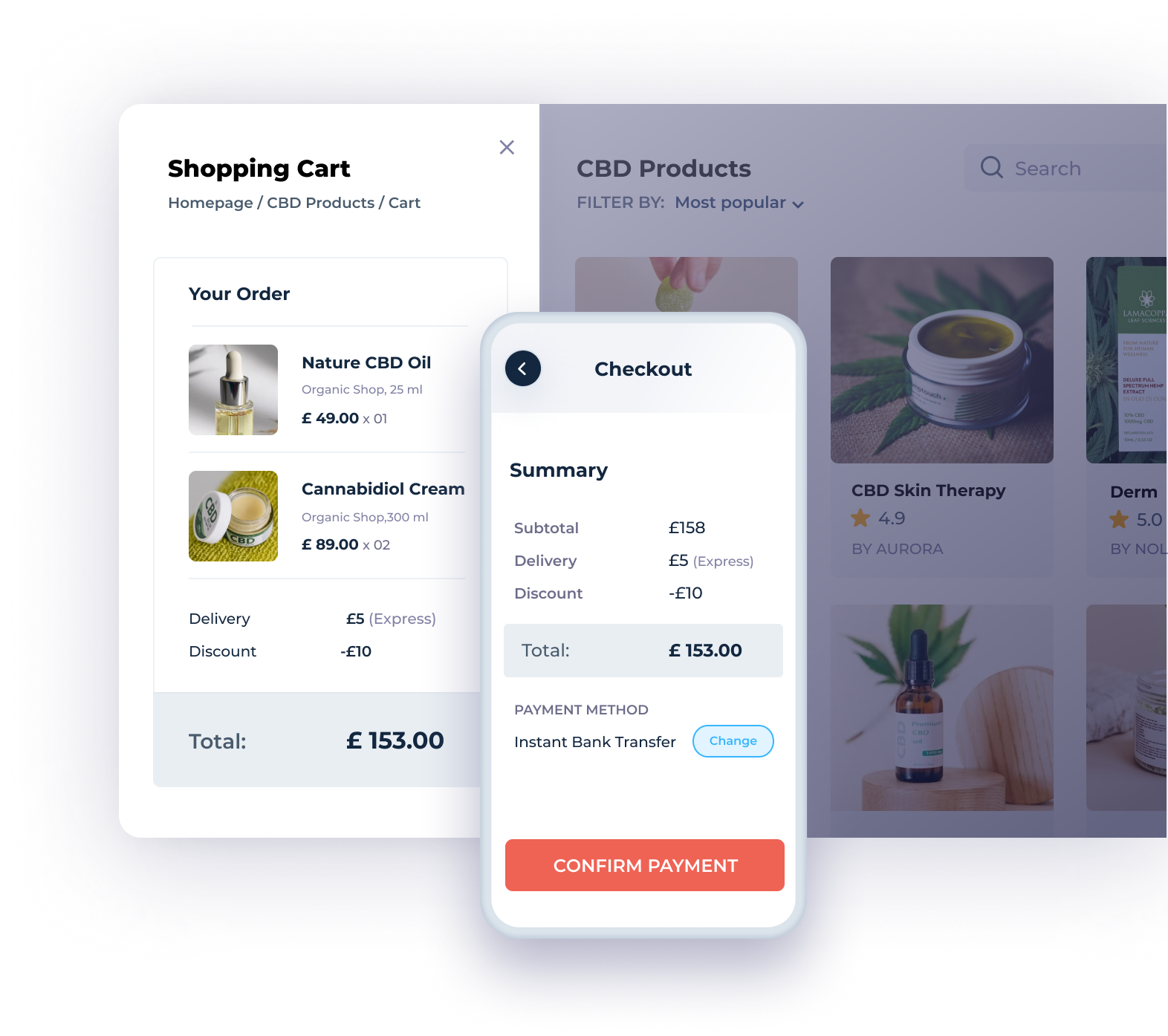 eCommerce
plug-in

available

We support plugins for popular e-commerce solutions. The plugins can be added to your website via the respective marketplaces and linked to your Fena account.
Key Benefits
0.3% payment processing fees
We charge a fair payment processing fee of 0.3% across all your payments.
Multichannel solution
Try our Open Banking powered payments for ecommerce checkouts, Pay by Link solutions, QR code payments and in-person payments.
Instant settlement
Payments are instantaneous. Your funds are deposited into your account the moment payments are made.
Easy KYC and KYB
Use our simple registration for a seamless onboarding process with automated KYC and KYB.
No high risk merchant premium
We offer a flat fee of 0.3% across all merchants - no higher rates for high risk merchants.
Plug-ins for ecommerce platforms
If you using an ecommerce platform like Woocommerce, you can simply install one of our off-the-shelf plugins.
Do you sell CBD products to a wholesaler?
Try our invoice payments solution to collect payments from your B2B clients.
Easy Invoice Reconciliation
Add a payment button to invoices in your favourite accounting software and reconcile payments automatically with instant notifications.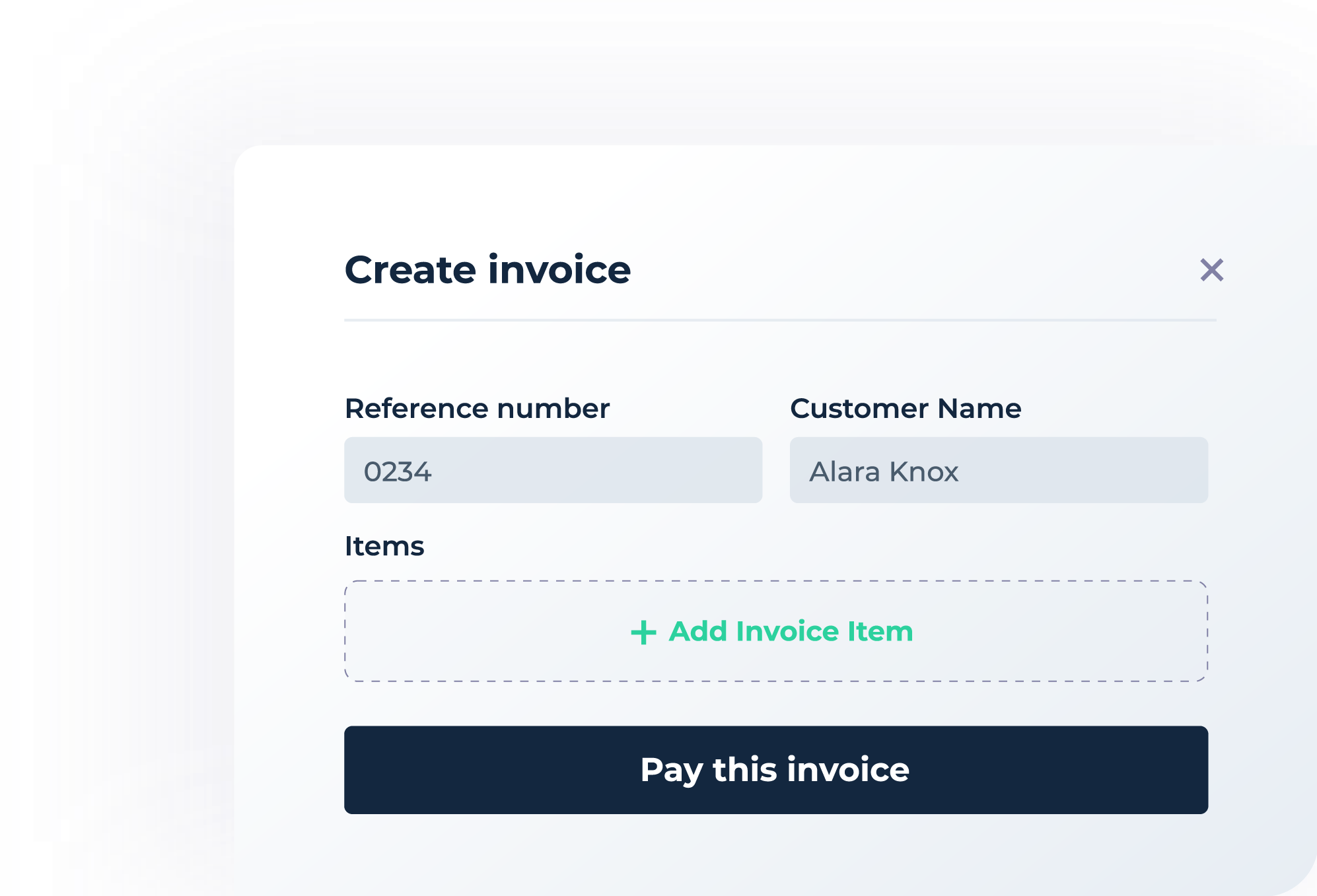 Improved Cash Flow
Using payment links and QR codes for instant account-to-account payments, improve your cashflow with payments powered by Fena.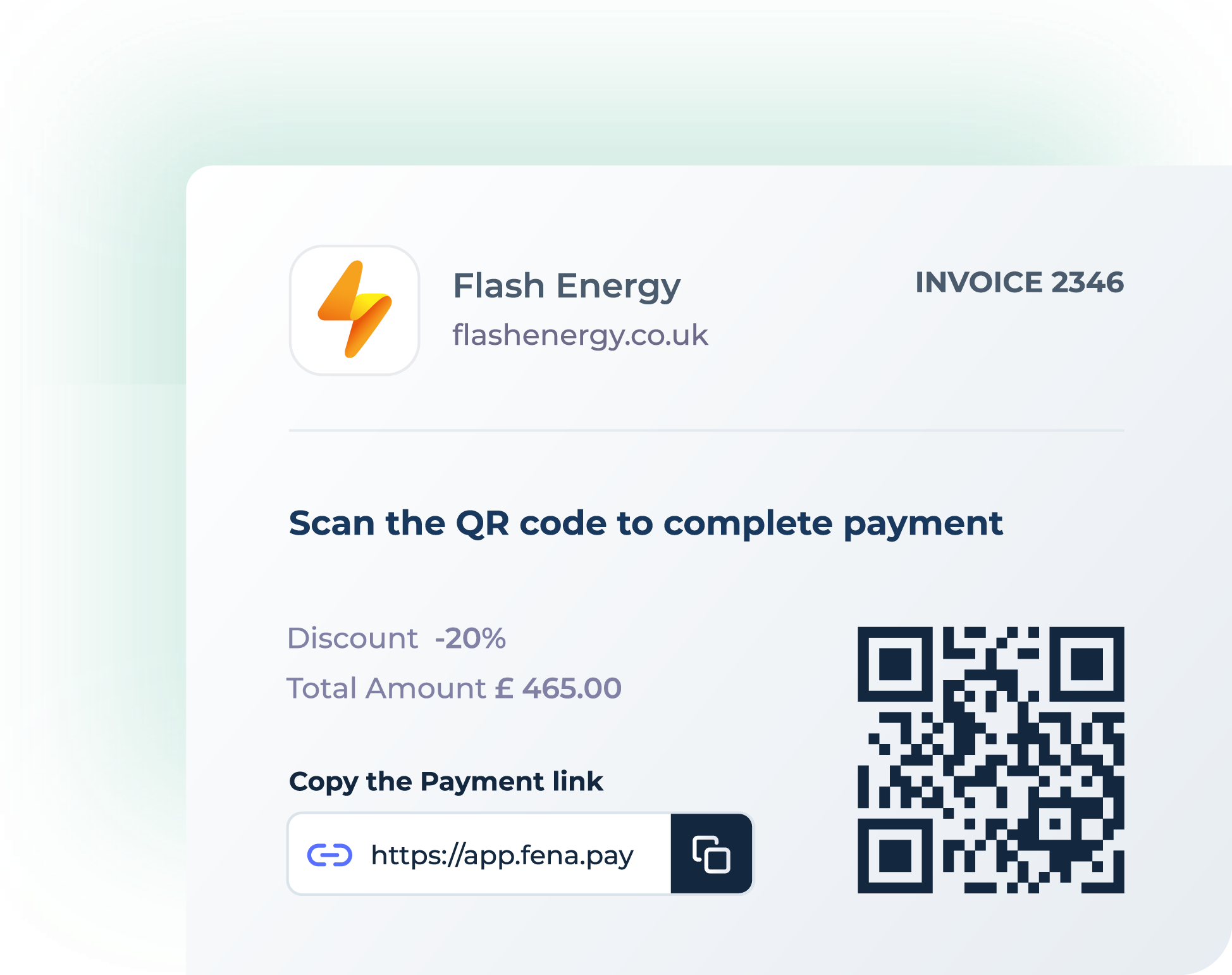 Pay By Link
Use Pay by Link to collect payments for your CBD orders
Create a Link
Share secure links online in seconds to sell products or services. Get paid over the phone using Pay by Link.
Share the Link
Share it across various channels, such as SMS, messaging apps, email, embedded in invoices or whilst on the phone.
Receive Payments
Payments settle instantly and you receive status notifications via your dashboard and email.
Coming soon
Recurring
payments
Subscriptions and recurring payments made easy. Collect recurring payments with seamless standing orders.
Improve customer experience
Increase revenue collection reliability How do instant payments by Fena work?
It works in 5 easy steps
Choose to pay with instant bank payments
Double check the amount to pay
Select the bank you want to pay it from
Confirm the transaction within your banking app
Receive the transaction confirmation in your browser
Get paid fast and fair with Fena
Try eCommerce payments, Pay by Link and QR code payments powered by Open Banking
GET STARTED