Verify the tenant's identity
Verify the tenant's income
Verify tenancy affordability
Free
digital payments

for deposit and rent collection

Use Open Banking for your payment collection, for free

Automatic rent collection with recurring payments

No errors with tenant or landlord account details

No incorrect payment references

Ability to collect one-off or recurring payments online and in-person

Register now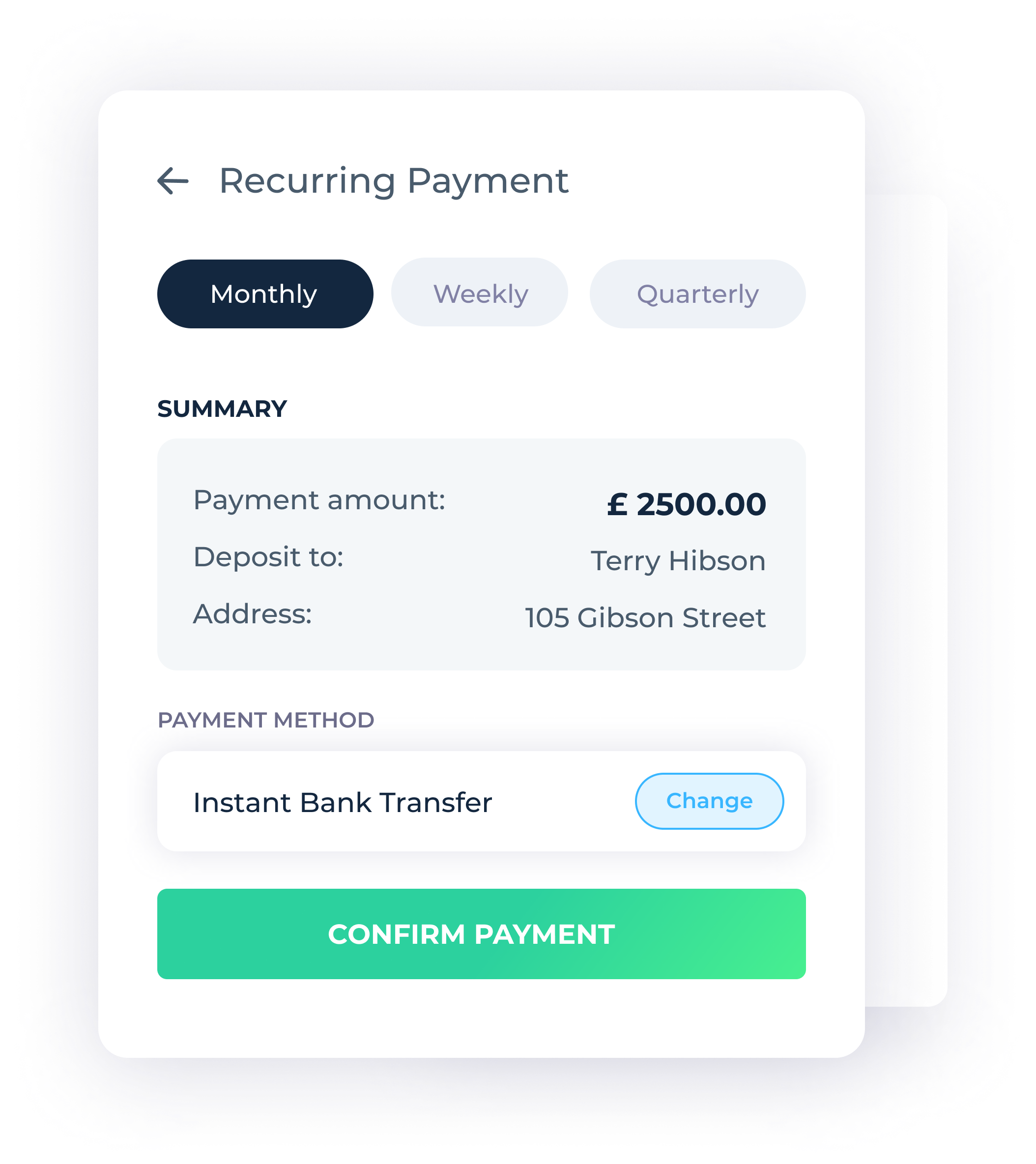 Key Benefits
Free digital payment processing
Request payments online, in-person or on mobile for free with instant settlements and error free
Easy deposit payments with pay by link
Request deposit payments via an email or text message with 'Pay by link'. No fees apply - instant settlement
Reliable rent collection
Request recurring payments from your tenants via email or when finalising the contract
Manage multiple bank accounts with our partner portal
Add multiple bank account to collect payments across users, estates or bank accounts with our partner portal
Smooth invoice collection with payment link or QR code
Need to get your invoices paid quickly? Add pay by link to your invoices and make it easy for tenants to pay you
In-person payments with a QR code
Collect reservation fees or deposit in-person using the fena app with QR code payments
Use cases
Use case 1
Deposit payments
Use case 2
Rent collection
Use case 3
One-off payments to landlords and agents
Use case 4
Checking tenancy affordability
Use case 5
Verify tenant identity with one link
Use case 6
Tenant income verification
Coming soon
Recurring
payments
Rent collection made easy. Collect recurring payments like rent or cleaning fees with seamless standing orders
Improve customer experience
Increase revenue collection reliability Pay By Link
It's not only rent payments. Try 'Pay by link' for ad hoc payments like deposit collection or other one-off fees
Create a Link
Share secure links online in seconds to sell products or services, start a subscription, or collect donations.
Share the Link
Share it across various channels, such as SMS, messaging apps, email, embedded in invoices or whilst on the phone.
Receive Payments
Payments settle instantly and you receive status notifications via your dashboard and email.
In-person

payments

Download the fena Merchant app for free and start taking in-person payments with QR codes.

With the fena iOS and Android apps, your staff can collect B2B payments on the go.

Do you need to take payments on delivery or in your warehouse? Equip your team with the fena Merchant app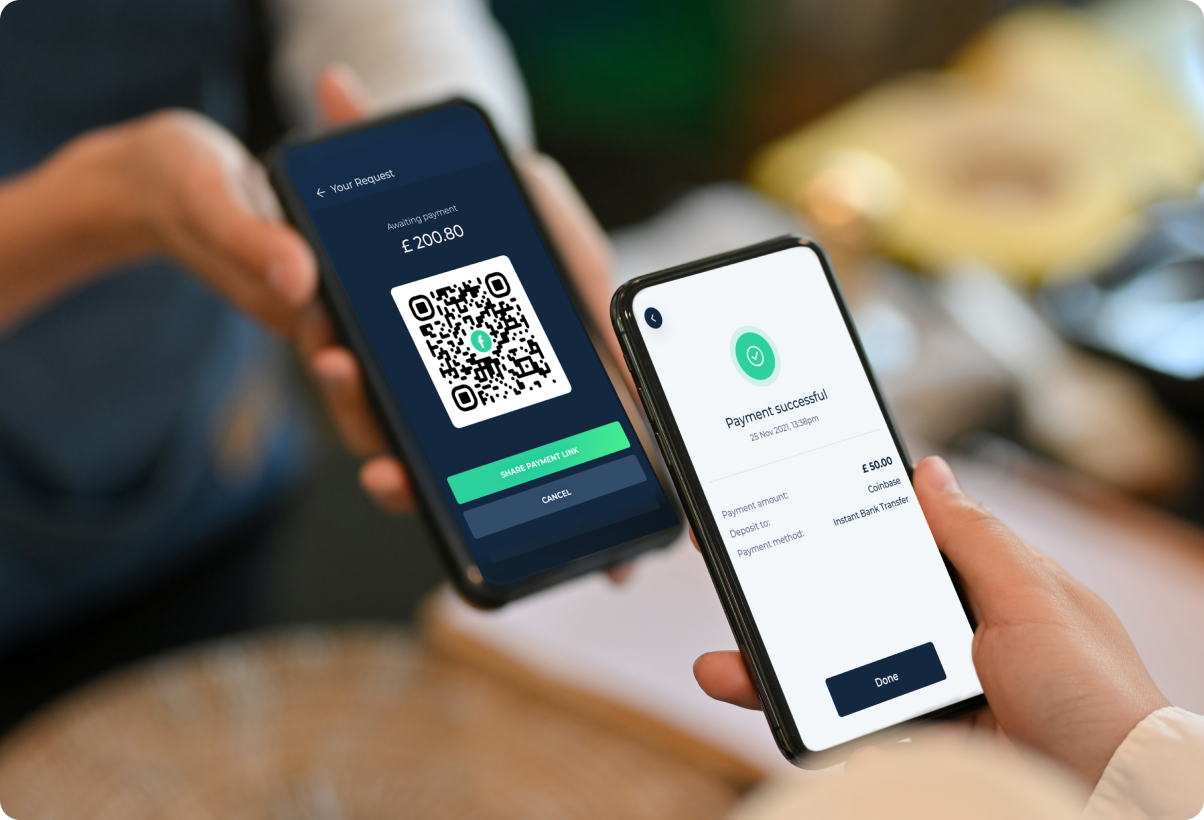 How can you get started with in-person payments?
Step 1
Download the fena app on your mobile device or your staff mobiles
Step 2
Register or login on the app
Step 3
Request an amount due and a QR code will be generated
Step 4
Once the payment is complete, you will receive a payment completed notification on your screen
How do instant payments by Fena work?
It works in 5 easy steps
Choose to pay with instant bank payments
Double check the amount to pay
Select the bank you want to pay it from
Confirm the transaction within your banking app
Receive the transaction confirmation in your browser
Why not give it a go? We will:
Show you how to use our platform
Address any of your questions
Assist with setting up your account
Get Started