No monthly fee
From only 0.3% transaction fee
Get your
Fena NFC card

to start receiving instant payments

You only need a mobile device, the fena app and a fena NFC card to start taking payments.

get it now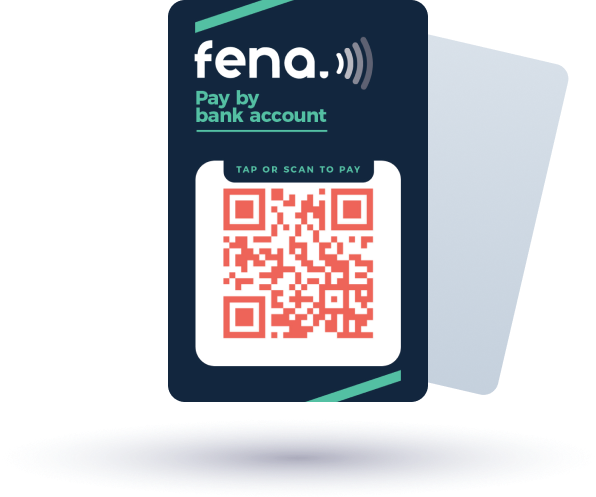 Getting started
How does it work?
Sign up to register your business
Order your NFC card with a unique QR code
Receive your NFC card by post
Link your NFC card to your account using your mobile phone to start using Fena
Payment methods
We currently support instant payments from the following banks and digital payments providers:
Specifications
Security
Fena uses Open Banking so you can pay securely. All of your payments are authorised and sent from your bank, and you never need to enter any card or bank details.
Compatibility
iOS 10 or higher on iPhones and iPads
Android 4.4 or higher – on most Android smartphones and tablets with Bluetooth
Deposits
Received within a few seconds
eCommerce or digitally
How to link an NFC card with your mobile device:
Step 1
Go to Settings (At the bottom, right-hand corner of the fena Merchant app)
Step 2
Under Settings, click on 'Card Management'.
Step 3
Click on 'Link New Card' or 'Scan a QR code' .
Step 4
Follow the instructions on the screen to pair your fena NFC card with your device.
Watch video instructions below or Read this article
Order your 
NFC

 card today

Fill in the form to order your NFC card

order now