Why doesn't Amazon want to accept Visa Credit cards?
by Gosia Furmanik on November 20, 2021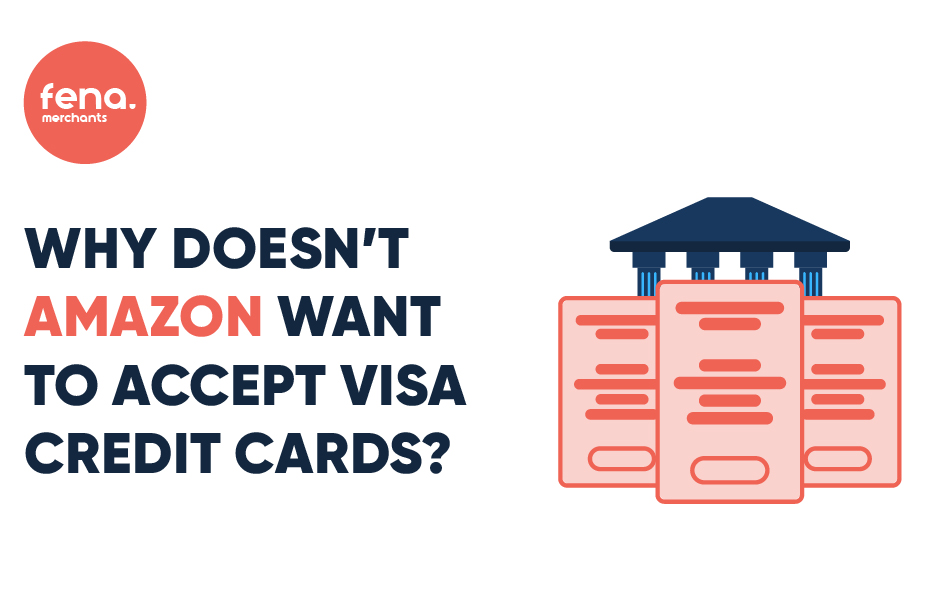 Recently, Amazon announced that they will stop accepting Visa Credit cards in the UK, with the change set to kick-in on 19th January 2022. But why is this? 
Amazon has had an ongoing dispute with Visa over scheme fees, which are fees charged by card schemes such as Visa and Mastercard to use their networks. This dispute has been escalating, to the point Amazon decided they will no longer  accept Visa credit cards because the fees are too high. Prior to Brexit, the EU set a cap on card processing fees that limited how much Visa could charge. However, since the UK left the EU, this cap no longer applies and Visa has increased fees to 1.5% for online transactions.
Amazon and Visa are both major, global players in their respective sectors, and questions are being asked about whether this could signal a change in the payments landscape. Amazon has been making moves to promote its own credit cards, which happen to be Mastercard. Could this mean Amazon is actually making a play to drive business to their own services? Some certainly believe so – Amazon also recently launched its own Buy Now Pay Later (BNPL) service with Barclays, and it is feasible that by restricting use of credit cards more users will opt to use this new service.
Whether the reason for Amazon's decision truly is costs, or whether it has been influenced by the desire to drive people to use their own payment options, one thing is clear: existing payment processes are outdated and Amazon is looking to the future. 
The high fees associated with card payments are not exclusive to Amazon, but impact all businesses that process card payments. But is there a solution to this problem, or do merchants just have to suck it up?
At fena, we utilise open banking to power instant account-to-account payments, enabling merchants to offer cardless checkouts on their online stores. This can save merchants money, improve cash flow and reduce fraud.
Open banking is the result of a relatively new regulation, enforced in 2018, that has mandated banks to provide open APIs that can be used by regulated third party providers. These APIs enable both payment initiation and the secure sharing of financial information (but only with the customer's explicit permission). This has led to a new payment method which is easy to integrate, secure and better value for merchants. All a customer needs to do is select Instant Bank Transfer at checkout and select their bank of choice. This will launch their existing banking app, they log into using fingerprint or faceID, at which point they review the payment and hit authorise, and are finally redirected back to the store.
These payments are seamless, the money is deposited directly and immediately into the merchant's account, card not present fraud is mitigated and, crucially, card fees are avoided. With fees from only 0.3% per transaction, you can save up to 85% compared with card payments.