How to connect an NFC card/QR code to your fena Merchant app
by Gosia Furmanik on April 21, 2021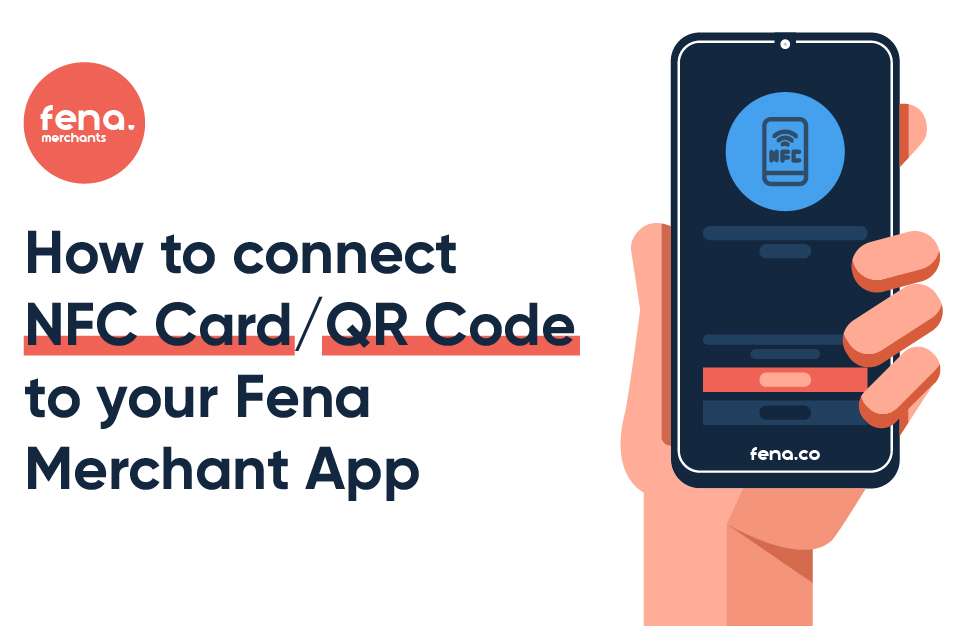 Your customers pay with the bank when they scan a QR code or tap on an NFC card. Before you can start taking payments, you need to finalise the setup of the app. 
Here are some steps you should follow:
Option 1 – Create a virtual card to start taking payments immediately
During the registration process, after filling in the section about your company,  you will be taken to a screen shown below:
If you want to start taking payments immediately, click on 'Create Virtual Terminal'.
It will generate a payment QR code. It will be displayed on your app screen when you request a payment from a customer. 
On this screen, you can change the default name for your new terminal. Feel free to leave a default name.
Press 'Save' to generate a new terminal.
You will be taken to the main screen where you can start requesting payments.
See this help guide to see how to request payments with the fena Merchant app. 
To manage your terminals, you need to go to 'Settings'>>'Card Management' 
In this tab, you will see all your terminals. You can then add a new one by clicking on 'Link a new card' or disable current terminals.
Option 2 – Order an NFC card/a QR code and connect it when you received it in the post
If you would like to use a physical NFC card and a physical QR code, you can order it using the following form. Simply fill it in and we will post you a pack that includes an NFC card with a QR code and an A4 poster with a QR code (a poster QR code and a QR code on the NFC card are the same).
Once you've received your NFC and QR code from fena. You can connect them to your Merchant Account via the fena Merchant App. 
You have two choices to choose from:
Choice 1 – Connecting via NFC
Click 'Link with NFC'
Your operating system will launch a built-in NFC scanning tool.
Simply tap on the NFC card sent to you by fena to link a new card.
Choice 2 – Connecting using a QR code
Click 'Scan QR code'
Your camera will open. You'll need to scan a QR code sent to you by fena.
A new terminal will be connected within seconds.