The Benefits of Open Banking for Merchants Utilising SoftPOS
by Gosia Furmanik on March 10, 2022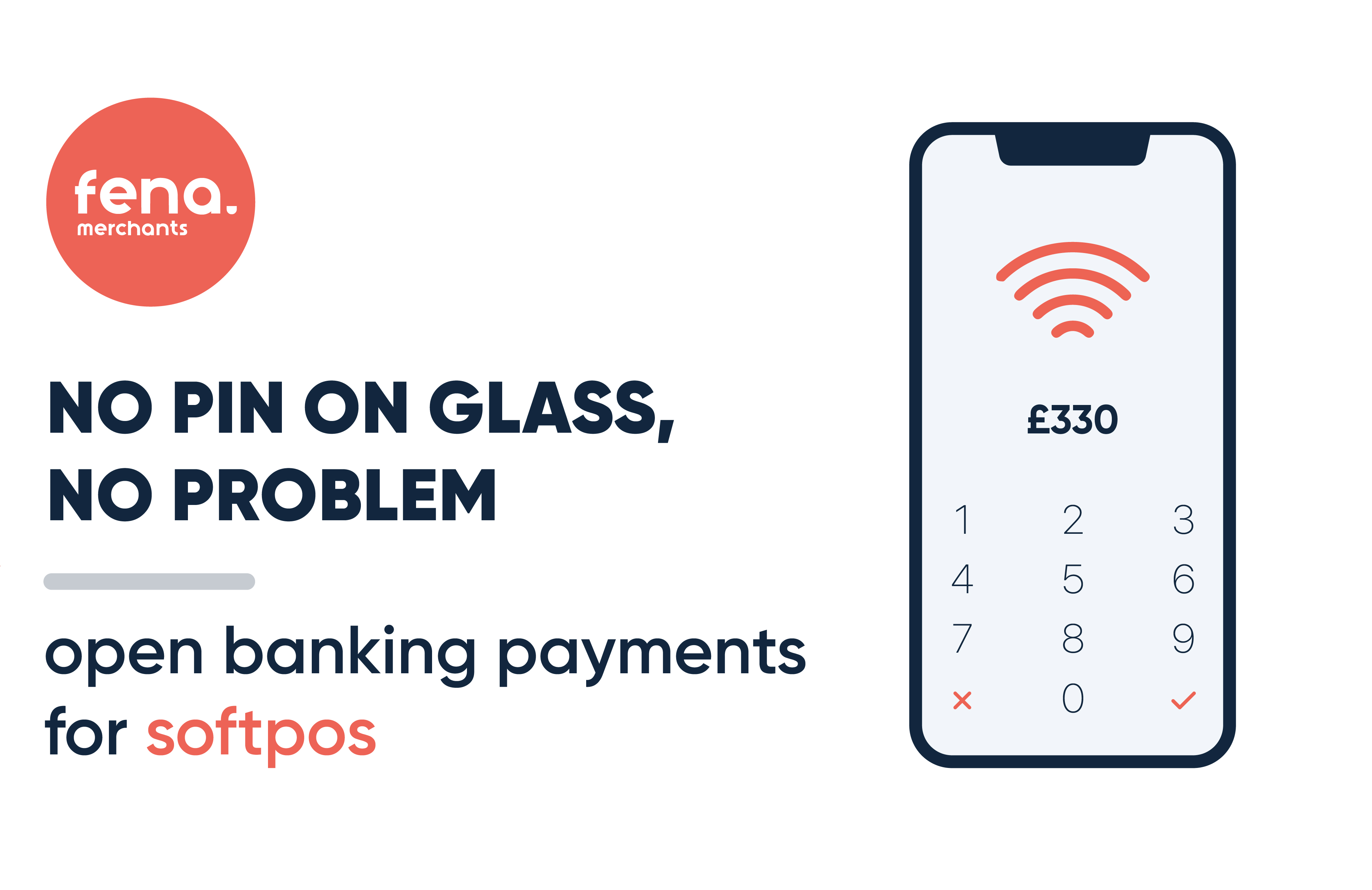 Contactless payments have become an increasingly popular method for paying for goods and services in the last few years, especially so in response to the COVID-19 pandemic. In October 2021, the UK increased the limit that consumers can spend when utilising contactless forms of payment to £100. However, for both retailers and consumers alike, there are some limitations to this, specifically regarding the amount that can be spent without providing a pin. Since many consumer purchases are often higher than £100, this can lead to lost sales for retailers that are utilising softPOS as a form of payment.
The Open Banking Solution
Open Banking offers a solution to the £100 limit problem. Open Banking can be used as part of a softPOS payment system, so transactions over £100 can be processed. This is done by rerouting payments via an Open Banking platform.
How does Open Banking work?
Open Banking is a system that allows consumers and businesses to share their financial data with third-party providers, in order to make payments and access other banking services. This data includes things like account balances, transactions history, and direct debits.
The way Open Banking works to benefit softPOS is quite simple. The merchant requests payment via the app, then the consumer scans a QR code or taps an NFC card to make the payment. The customer then chooses a bank and simply completes the transaction on their banking app.
Benefits of Open Banking for SoftPOS
For both retailers and consumers, there are multiple advantages to Open Banking for softPOS. For businesses, one of the key benefits is that they don't lose a sale due to the £100 limitation imposed by UK regulations on contactless payments. For many retail establishments, this can mean more than just losing one sale. If a consumer is unable to make a purchase due to the restrictions of contactless transaction limits, they will likely go elsewhere, and this can mean thousands of pounds in lost revenue for a merchant if the customer is a frequent purchaser. Open Banking helps avoid this scenario by allowing retailers to process contactless payments above £100.
Another key benefit – for both consumers and merchants – is that Open Banking offers a more secure way to make payments. Open Banking utilises two-factor authentication, which adds an extra layer of security and helps to prevent fraud. In a world where data breaches are all too common, Open Banking for softPOS platforms can help to protect the personal information that is typically compromised via traditional card payments.
In addition to increased security, Open Banking allows for faster transactions, which are completed in a matter of seconds, as opposed to the minutes it can take to complete a card payment. Consumers don't have to spend time entering their pin number, waiting for a card reader to process the payment, or signing to complete a purchase. This saves time and is more efficient for both the consumer and the merchant.
Overall, Open Banking provides a much more seamless way to process payments, without the restrictions and limitations that are associated with traditional card payments. For businesses, Open Banking can help to increase sales and avoid lost revenue. For consumers, Open Banking offers a more secure and convenient way to make payments.
How to Choose the Right Open Banking Partner
For business owners who are looking to take advantage of open banking for softPOS payments, it's important to choose the right Open Banking partner. When selecting a provider, there are a few key factors to consider.
First, it's very critical to take into consideration the fees associated with Open Banking payments. Some providers charge higher fees than others, so it's important to compare rates and find the provider that offers the best value for you and your customers.
Another essential component to choosing the right Open Banking partner is to make sure to work with one who can provide a partner portal, so you have real-time access to important information such as balance and transaction history. This is important data to track, as it can help you to make strategic decisions and can help you troubleshoot any issues that may arise.
It's also very important to make sure that the provider offers Open Banking solutions that are compliant with the UK's Financial Conduct Authority (FCA). The FCA is the regulatory body governing the financial services industry in the UK, and it's important to choose a provider that adheres to their regulations.
Of course, you want to make sure that the Open Banking provider you work with offers world-class customer support and is available to answer any questions you may have. When you're first getting started with Open Banking, there will inevitably be some bumps in the road.
Finally, you'll want to ensure that the provider has a robust API that can easily integrate with your existing softPOS system. The API should be easy to use and provide all the functionality you need to process payments quickly and efficiently.
Benefits of Open Banking through Fena
Fena opens up all of the potentials that come along with Open Banking for merchants that utilise contactless payments. Not only does integrating Open Banking into their softPOS allow retailers to bypass the £100 limit for contactless payments, but through Fena's instant fund settlement, merchants also receive instant payments directly into their bank account. Secure, two-factor authenticated transactions through Fena's Open Banking platform are more seamless than those completed with traditional card payments, and with a low transaction fee of just 0.3%, merchants save up to 85% of transaction costs compared to standard card transactions. In addition, businesses get real-time insights into an amalgam of financial data such as account, balance, transaction history, and customers' payment behaviour with Fena's Open Banking APIs.
The Open Banking solution is a perfect way to bypass the £100 limit on contactless payments in the UK. It's more secure than card payments and there are no limits to the amount that can be spent. Open Banking is a win-win for both retailers and consumers. Both businesses and customers benefit from a more seamless payment system. Merchants can process transactions larger than £100 without having to worry about losing sales, and consumers benefit from the increased security that Open Banking offers.As one of the leading Open Banking providers in the UK, Fena's platform makes processing softPOS transactions effortless and helps businesses navigate the Open Banking landscape to ensure that they're getting the most out of this emerging payment solution. Contact us today to learn more about how Open Banking can benefit your business.