Improving B2B Clients' Experience with Seamless Payments
by Gosia Furmanik on August 11, 2022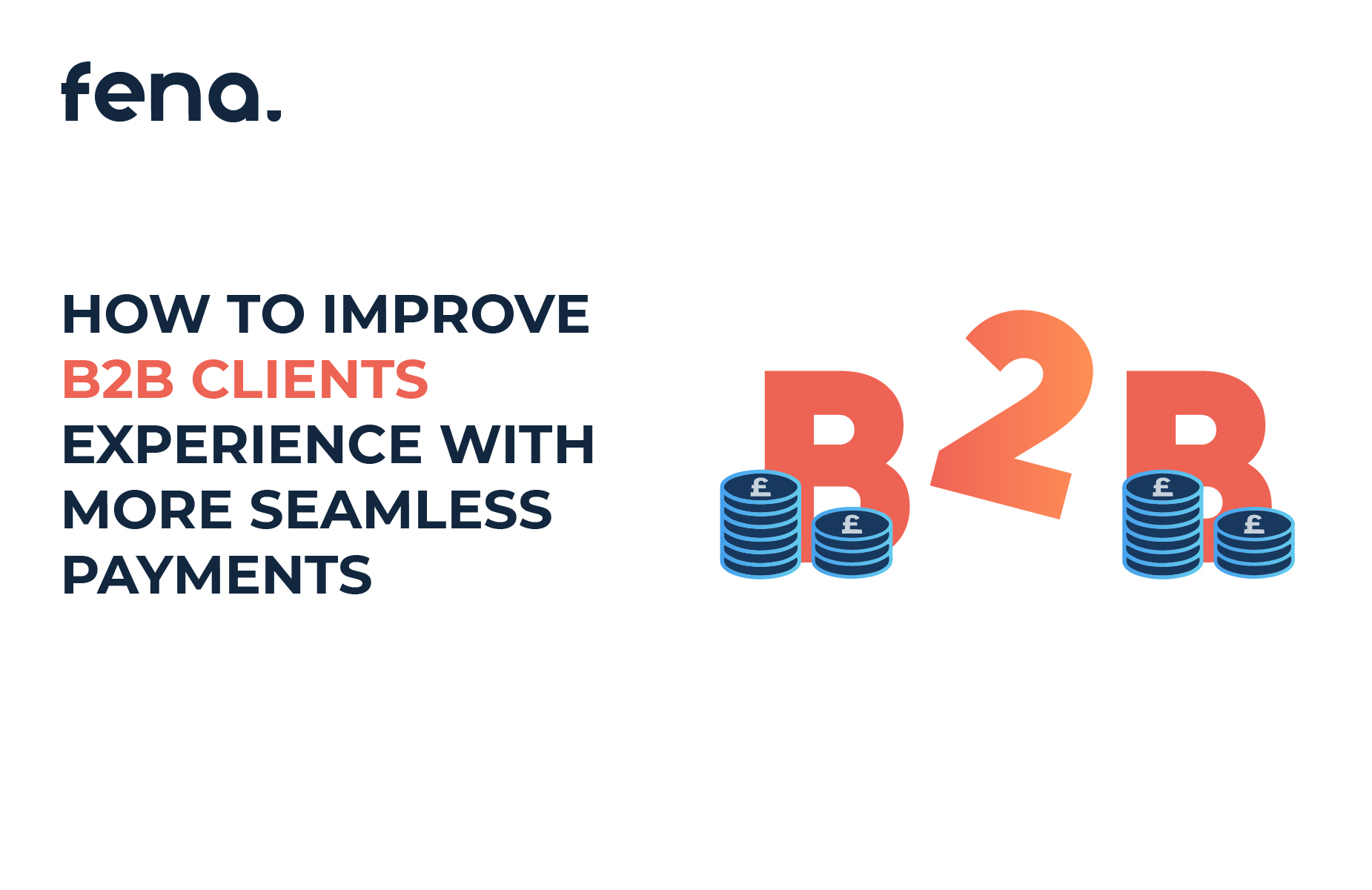 Revenue-wise, the B2B sectors in the UK account for 44% of UK businesses' turnover. This is significanty, but companies in this sector still lack one important element – quality customer experience. More often than not, B2B clients don't receive the same experience as B2C customers. 
B2B businesses' processes are generally outdated and disjointed compared to B2C operations. However, each target audience shares the same characteristic – they're both consumers. 
One area that lacks significantly is the ease of payments. Making this process simpler can help increase the velocity of payment collection, directly impacting your bottom line. To discover how and why see the below: 
How to improve B2B clients' experience with payments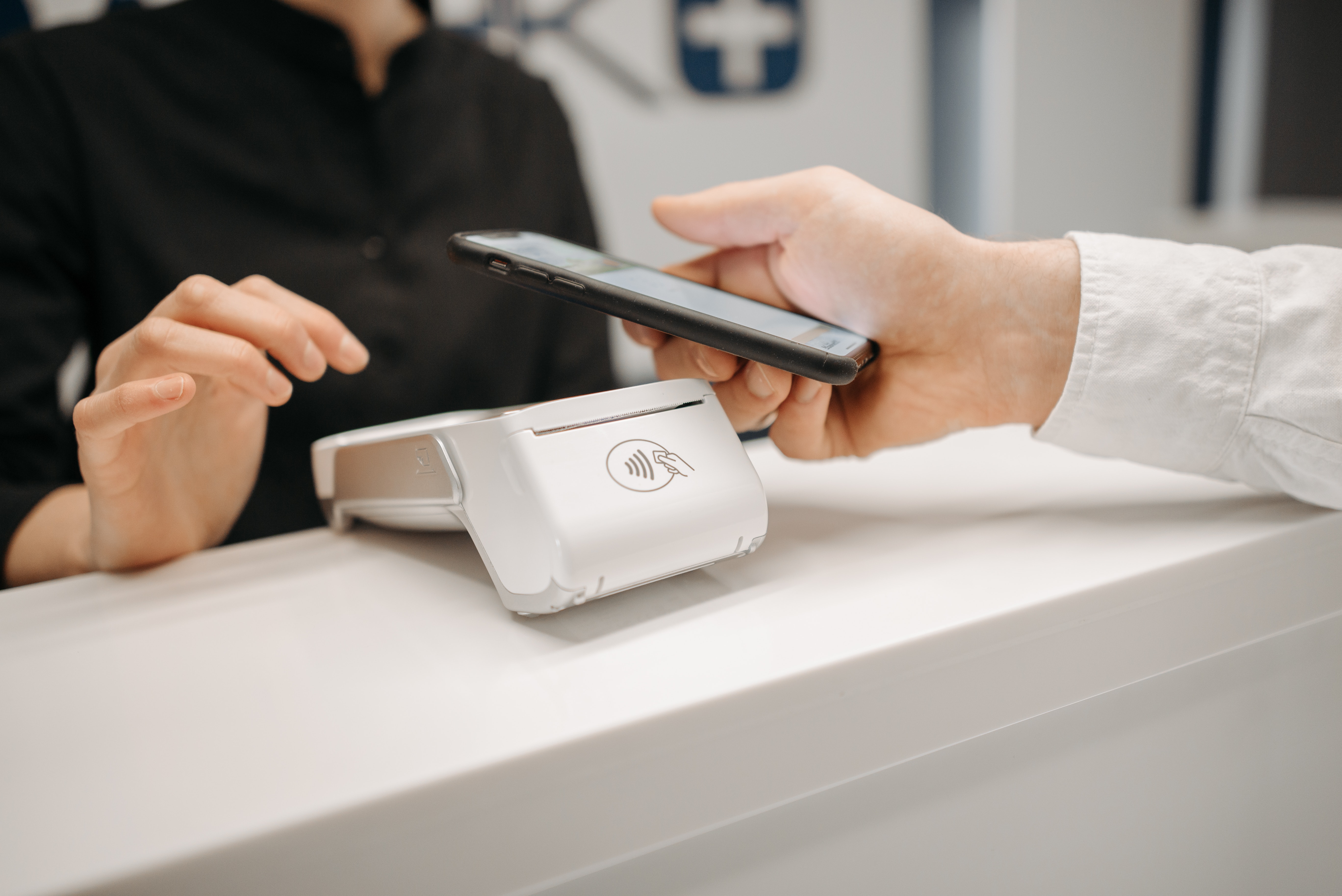 As mentioned, payments for B2B clients need fixing. To achieve this, you need the right tools and equipment. As a result, we recommend open banking for all payment types. This doesn't only improve payment collection for wholesalers but the B2B industry as a whole. 
Pay by Link for B2B payments 
Firstly, open banking allows for Pay by Link. The solution itself is relatively new to the UK market. Simply put, it allows you to request payment with a unique URL link. With this, you can send it via social media, text message, or even email. The only requirement needed from the B2B client is to click the link, and access to their bank account. Once they've clicked the link, they'll get redirected to their banking app where they can make the payment.   
Added to invoices 
Pay by Link is incredibly versatile. Including the mentioned applications, it's possible to add these to invoices. Ideally, you'd use this for digital invoices, although for paper invoices you can also use payment QR codes, as detailed below.
When you add pay by link to a digital invoice, the customer only needs to click on the hyperlinked text. Once they do this, they'll get redirected to their banking app. Here, they'll review and authorise the transaction and continue with their day. 
QR code payment for B2B businesses 
Additionally, open banking offers QR code payments. Recently, we've seen the usage of QR codes increase massively, from restaurant menus to train tickets. With the PSD2 regulation, open banking can utilise this technology on invoice payments. Therefore, instead of the B2B client needing to type in their banking information or send a cheque for payment, they can scan a QR code. 
After the QR code is scanned, there isn't much else the B2B clients are required to do. From here, they'll get redirected to their banking app (just as they do for the Pay by Link option above), then they can authorise the payment and the transaction will happen immediately. 
QR code payments on delivery 
Like Pay by Link, QR codes can be used anywhere and everywhere. Instead of placing a unique QR code on an invoice, social media page, or message, use it in person. Doing this will give the B2B client the option to pay upon delivery. 
Replacing manual bank transfers with open banking payments is undoubtedly worth it. The speed, flexibility, and reliability are unmatchable. To find out how you can start implementing this, check out this page. 
What benefits can open banking provide
The benefits attainable from using open banking for invoice payments are astonishing. Other than cheaper transactions, you'll also benefit from the below: 
Better customer experience
A primary benefit of open banking is the customer experience it provides. As we all know, businesses thrive when customers enjoy trading with you. 
Because they're B2B customers, they have limited time. After all, they're also businesses that need to generate revenue. To help them, open banking allows for an effortless payment method that takes seconds to complete. 
With Pay by Link, QR codes, or in-person payments, customers don't need to fill in banking details manually. When doing this, it takes time, and errors can occur. Therefore, strip this away from them and offer a fast and reliable payment option. 
Time saved on invoice reconciliation
Not only do your clients benefit directly, but your business does too. Our platform, Fena, uses modern APIs which enable immediate and automated invoice reconciliation. With this, it's possible to reconcile payments in seconds, freeing up more time for your accounts team. 
Nowadays, time is precious. Because of this, we wanted to create a payment solution that improves business efficiency. With Fena's API options and integrations with accounting software, it's possible to achieve this, allowing you to focus on what matters most – business. 
Instant payment notifications
Additionally, we support cash flow. Cash flow is incredibly important for business. Whether you need funds for investments, stock, or for safety reasons, it's essential. 
Traditional banking methods don't support this. Instead, it usually takes anywhere between 24 to 48 hours for funds to get deposited. Our technology offers instant settlement, ensuring you maximise your cash flow. 
Along with this, all platform users receive payment notifications. Therefore, you'll get notified exactly when you get paid. This is excellent for in-person or over-the-phone sales, as you'll be told whether the payment has gone through. 
Accurate payments
Have you ever dealt with the pain of clients sending wrong payment amounts and invoice reference numbers? Without doubt, it's annoying and time-consuming. When this happens, accounts teams need to filter through bank statements, invoices, and more, to match the payment. 
With Fena, it isn't a problem. When creating a Pay by Link or QR code, you can link it to an invoice reference number and select a payment value. As a result, the client pays the correct amount, and the funds are allocated to the right payment invoice. 
Summary 
After reading the above, you should understand how open banking can support B2B businesses with payments. The benefits received are excellent. Whether you use Pay by Link, QR codes, or in-person payments, it ensures accuracy, efficiency, improved cash flow, and an overall better customer experience. 
Undoubtedly, these benefits make open banking a perfect solution for B2B businesses. However, both B2B and B2C companies should consider utilising it. To discover the simplicity of implementing this today, check out this page.