Open Banking: How Accountants Can Improve Payment Collection
by Gosia Furmanik on July 21, 2022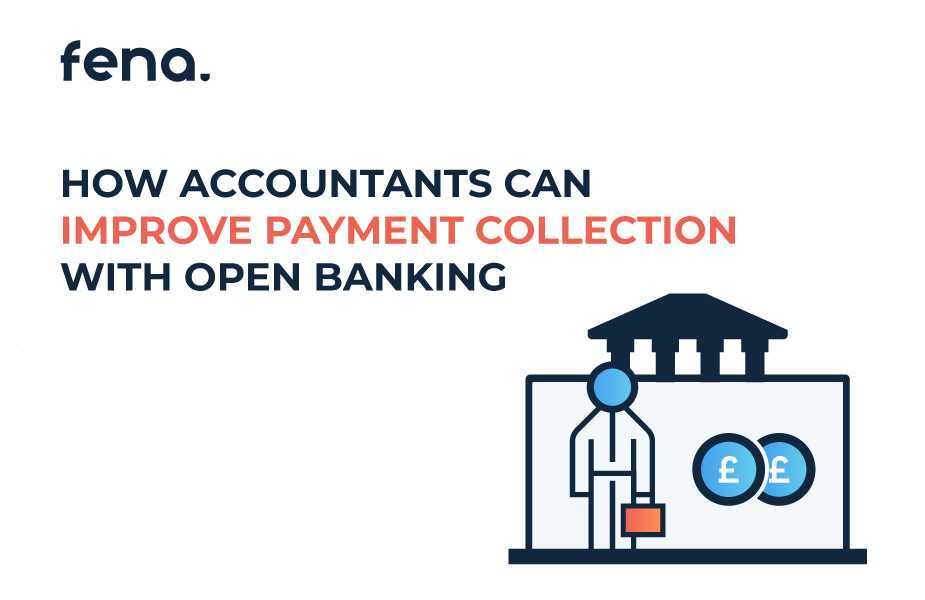 Accountants spend the much of their day collecting, compiling, evaluating, and analysing financial data, and another significant chunk is spent on accounts payables and receivables. Usually, this consists of filtering through various reports,financial statements, bills and invoices to guarantee everything is in order. 
However, all of this takes a lot of precious time. As an accountant, you only have a certain number of hours daily. Therefore, being as efficient as possible is necessary. After all, the better efficiency, the more hours you have for other clients and more revenue. 
One way you can achieve this while adding on extras is by using open banking. With our platform Fena, you can utilise it to either make your workflow more streamlined or offer add-on services for clients. 
To discover how you're able to achieve this today, see the below post: 
Can accountants use open banking for add-on services?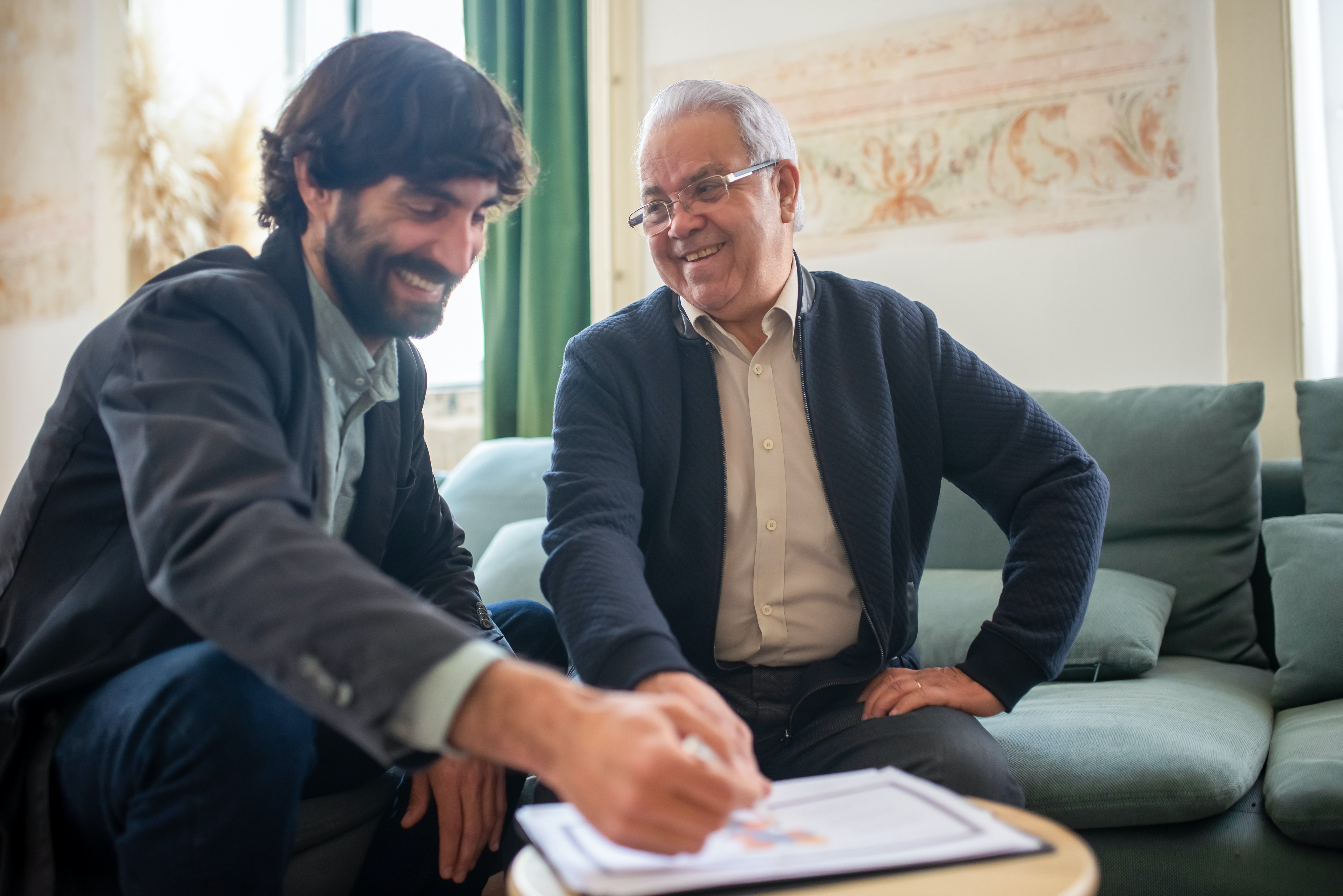 Fena is excellent for employed or self-employed accountants because of its versatility and simplicity. In this industry, efficiency is the key to maximising profitability. However, scaling yourself is challenging without using innovative software or tools. 
When using Fena, you can use our open banking solution to provide add on services, which you could potentially charge a premium for. These include but are not limited to the below: 
Improved collections – With our open banking solution, we've made payment collections remarkably easy. Through our platform, you can easily generate payment links and QR codes. You can add the link and QR code payments to invoices to help collection services, as it makes it incredibly easy for your debtors to pay their invoices - just a few clicks. By managing these alongside the payment status side of our platform, you can easily add this to your services. 

Improved cash flow - with the ability for debtors to pay in only a few clicks, and payments being settled in seconds, you can improve cash flow. Your clients or their customer's no longer have to manually input any payment details, they can just follow a link and authorise a predefined transaction via online or mobile banking. This means they are less likely to put off payment, and the payments they make are sent as faster payments, so the cash will hit you or your client's accounts instantly, ready to be redeployed.

Status management – with open banking powered payments, you and your clients can be kept up-to-speed as soon as a payment is made with instant notifications. You can also easily track the status of all payments from simple to use dashboards.Therefore, utilise this to your advantage and develop a status management package you can upsell clients. 
The excellent thing about all of this is that managing clients via Fena costs nothing. Despite being able to include all these as add-ons, you can start for free today. 
How can an accountant add these services with open banking? 
Adding the services mentioned above to your offering is remarkably simple. You just need to sign-up for an account and you'll have instant access. Or if you'd prefer something more custom, then you can integrate with our APIs. 
Once you're up and running, you can access:
Straightforward reconciliation processes with status identification and invoice numbers side-by-side

Automate invoice-chasing for your clients using the status identification column so they don't have to worry about this again. 

Improved payment turnaround with our pay-by-link and QR code options that can be added to invoices
The above  is only a small number of ways to start adding on the mentioned services. However, the platform is much more diverse. With the abundant features, you can use these to make your accounting more efficient. 
What are the key benefits of open banking for accountants? 
If there's one takeaway you must remember from this post, it's that Fena can offer tremendous benefits for accountants. 
Whether you're looking to boost efficiency or add services to make extra revenue, everything is possible with our open banking platform. 
To conclude the primary benefits that accountants can achieve from using Fena, here are the main three: 
Time saved on invoice reconciliation
One of the most repetitive tasks an accountant must perform is invoice reconciliation. However, nowadays, most repetitive tasks can be automated. 
For many, that's great news. At Fena, you can get payments automatically reconciled by using our APIs or software. When you have this ability, you save a drastic amount of time daily, allowing you to focus on more clients or add-on services. 
Instant payment notifications
When you or a client receives payment, it'll go through to the connected bank account instantly and you'll receive a notification of payment from fena. We understand the importance of cash flow, leading us to develop a payment solution that settles in seconds. 
By offering this, you and your clients can gain access to cash faster and invest it within areas that matter most. Whether this is for expansion or something on the side, having access to your money fast is our top priority. 
Accurate payment
With human-led tasks, mistakes can happen. If you're using paperwork or spreadsheets to reconcile, it's possible to misplace paperwork or mistype a number. It's also very easy for a debtor to accidentally mistype payment details, whether this is the account number and sort code, or the amount to be paid. This can lead to wasted effort chasing down missing or incorrect payments.
We understand that humans make errors; it's part of our nature. However, you want to eliminate them as much as possible to win back some of your day. Therefore, with our interface and APIs, you can easily see who's paid, when, how, and their reference number, from only one site. And when you use our payment links or QR codes, the bank account is selected from a predefined list, and you set the payment amount - no more risks of your debtors making a payment mistake as they just need to approve the payment from their online banking. 
This speeds up the entire process, saving you masses of time as you normally need to check invoices, payment details, and more, all on separate applications. 
The mentioned benefits are the primary ones you can receive from using our software. However, there's more to it than just this, you can also add services like subscription payments. With this, you can manage subscriptions to improve a client's customer retention rate. 
Summary 
The above post describes how accountants can utilise our platform to add on services and boost their workflow efficiency. 
After reading, you should have a solid understanding of how this is possible with Fena. The add-on possibilities are abundant, from mobile payment options to API reconciliation. 
To get started for absolutely free, consider checking out our homepage and start adding on more services today.